The Best Time To Book Your Las Vegas Tattoo Appointment is NOW!!!
As you may know, choosing to get a new tattoo can be a big decision to make, especially since a tattoo will last a lifetime. The style and the design are important things to keep in mind, as well as choosing the best tattoo artist who is capable of working with your preferred tattoo design and style. If you are living in, or visiting Las Vegas this spring, I have tattoo appointments available as soon as February, and continuing into March and April.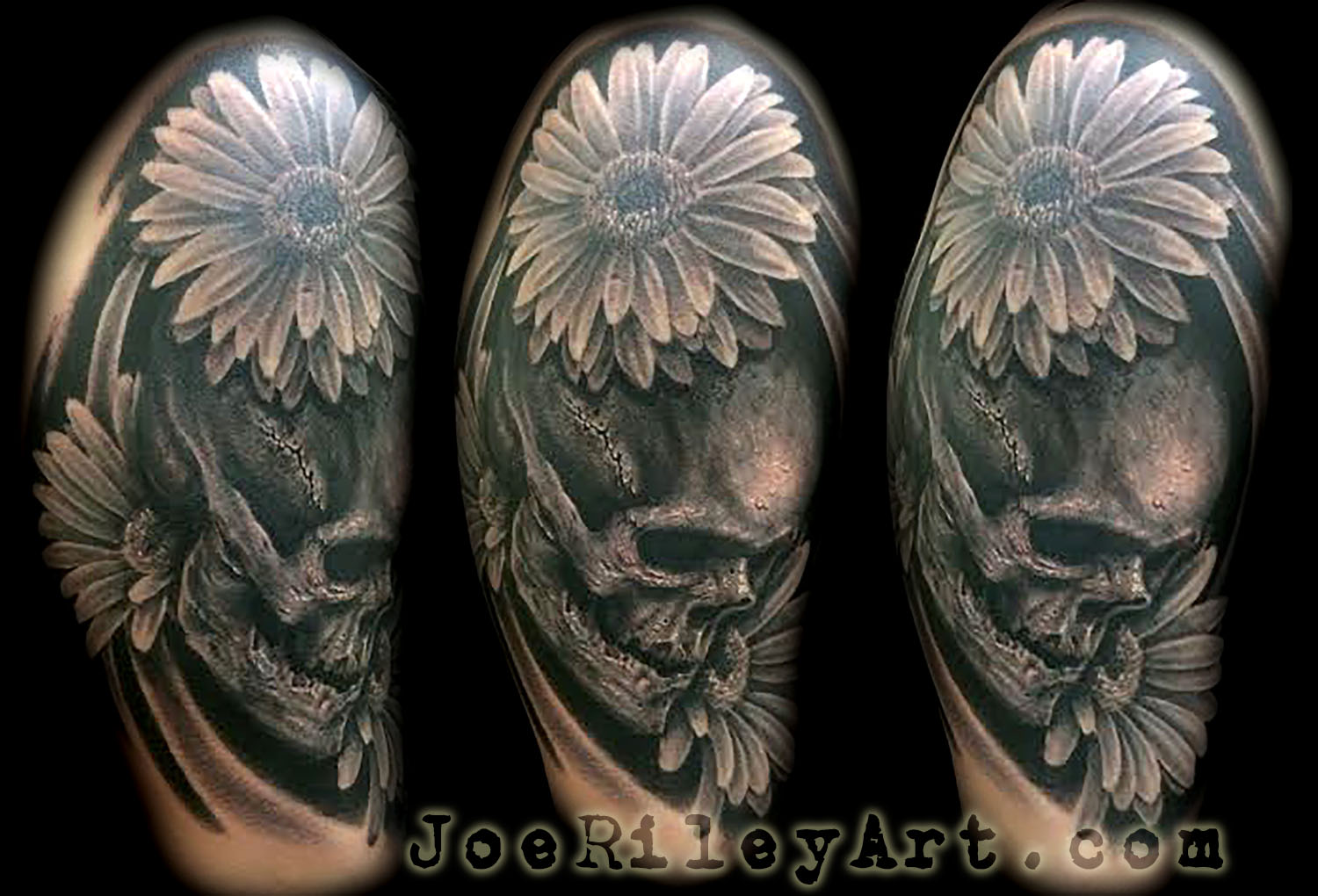 Getting a tattoo in Las Vegas can be the best way to commemorate your trip, whether you're here for business or pleasure. Although my main focus is on designing custom tattoos, I also take walk ins and do smaller tattoo designs as well. I enjoy working in many different styles including portrait tattoos, black and grey tattoos, realistic tattoos, biomechanical tattoos, Asian tattoos, animal portrait tattoos, and skull tattoos among many others.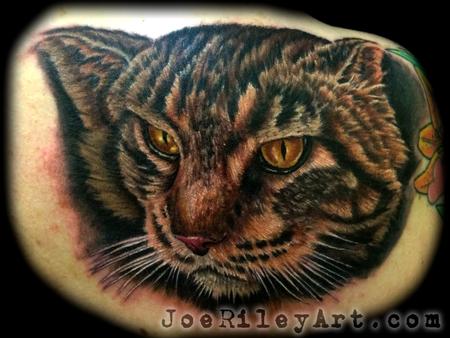 When it comes to tattoos, price can be a factor. Remember, you get what you pay for. If you are looking for the best quality tattoo from an experienced tattoo artist, in the comfort of one of the best tattoo shops Las Vegas has to offer, it may cost you a little more than from a rookie scratcher working from his kitchen. A tattoo is a lifetime investment. I have been doing tattoos professionally for 18 years, and have been tattooing in Las Vegas for nearly 7 years now. One of my main focuses is making sure that your new tattoo will have the best fit and flow properly with the shape of your body, and that your tattoo will stand the test of time and still look good for years to come.
Of all the bad decisions you can make in Las Vegas, don't let your tattoo be one of them! Take your Las Vegas memory home with you, by getting a new custom tattoo. You can book your tattoo by clicking here, and remember to enjoy your trip to Las Vegas to the fullest!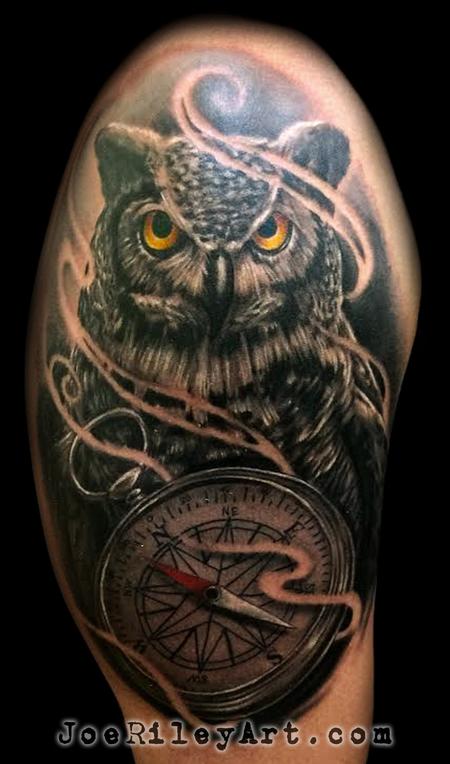 A Few New Pics
I've uploaded a few new pics to my website, I hope you enjoy! For appointment info you can click here, thanks!!!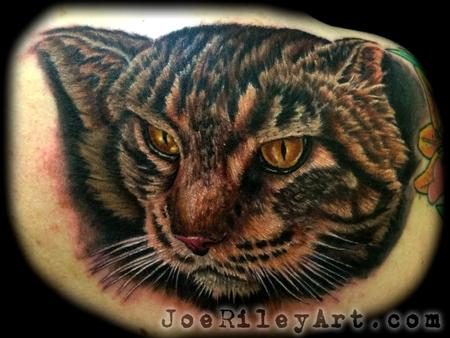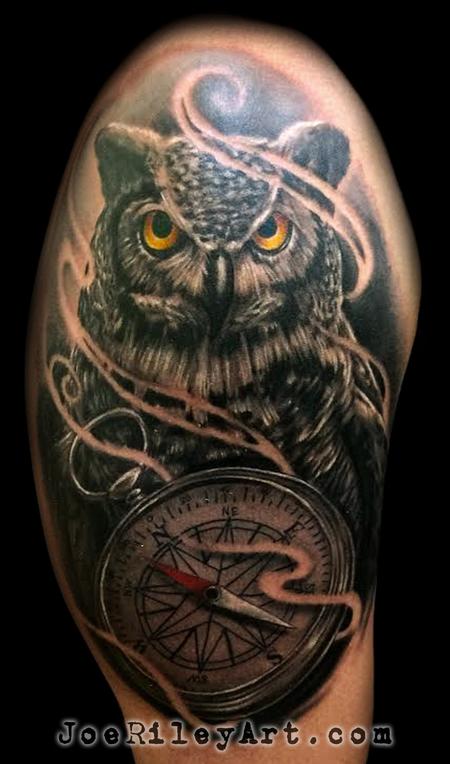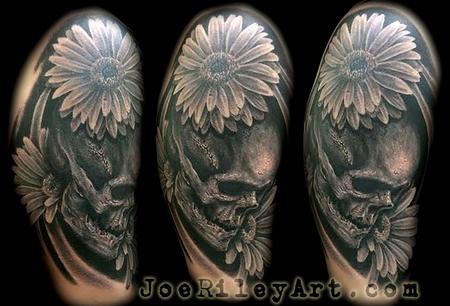 Article in Tattoo'd Lifestyle Magazine
Hi everybody, i just wanted to share this article in Tattoo'd Lifestyle Magazine on me. I hope you enjoy. You can also follow me on Facebook by clicking here and you can follow me on Instagram, @joeriley. I am also taking appointments at Club Tattoo in Las Vegas. For appointment info and price quotes you can email me at tattoosbyjoeriley@gmail.com or click here.
EASTER SALE!!!
I am having an Easter Sale on all of my original paintings. Go to the Merch section on my site. Enter the code EASTER15 to recieve a discount of 25% off of all original paintings. This sale will be going on from now until next Sunday. Don't miss your chance to own an original painting at a 25% discount. All paintings come framed and are ready to hang. You can email me if you have any questions. Thanks, and Happy Easter!
Booking Info
Hi, I'd like to start by thanking all of my clients, past, previous, and future. If it wasn't for all of you I would not be where I am today, so Thank You! February is filling up really fast, I still have a few spots open if you are interested, but I am now booking appointments for March and April. If you will be in the Las Vegas area and would like a kick ass custom tattoo, please feel free to contact me here and we can discuss your ideas!
Black Friday Sale
Hi everybody, I just wanted to let you know that we are still working out the bugs on my tattoo gallery and art gallery. In the meantime, I am having a Black Friday Sale on all of my Original Oil Paintings available at my Big Cartel Store. All Original Paintings will be 30% off from Friday the 28th through Sunday the 30th. Enter Promo Code "BLACK" to recieve your 30% discount on my original artwork. Thanks for looking, and I will have more updates coming soon!
JoeRileyArt.com is LIVE!
Joe Riley now has a TattooNOW basic website that has the key features we pride our TattooNOW websites on. So go and check out his portfolio - it will be updated coming soon - and contact Joe if you would like to get tattooed by him. However, keep in mind we are still doing some bug testing so if you run into so errors they will be fixed very soon.